As a testament to our outstanding clients, and our commitment to producing the best-of-the-best in editorial, lifestyle portraiture, boudoir and wedding photography, we are thrilled to announce that we have been selected as a winner of the 2012 Two Bright Lights Editors' Choice Awards!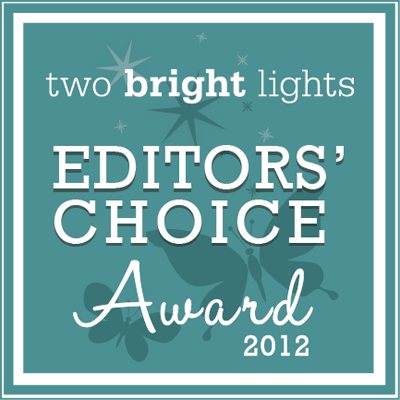 The award is given in recognition of the those whose number of published features in 2011 placed them among the top 5% of all Two Bright Lights members. Winners were published across many of the most respected lifestyle, wedding and other print and digital publications in the United States and worldwide.
We are honored to be part of this group of talented photographers and creative professionals. Our features this past year have enabled us to increase exposure for our work, and we're thrilled to have been recognized for our endeavors.
To see a sampling of the publications that featured our work in 2011, please visit our website at www.zoom-works.com.  We look forward to sharing more beautiful inspiration with our audiences this year!